Events
Current Events
Past Events
Electronica 2022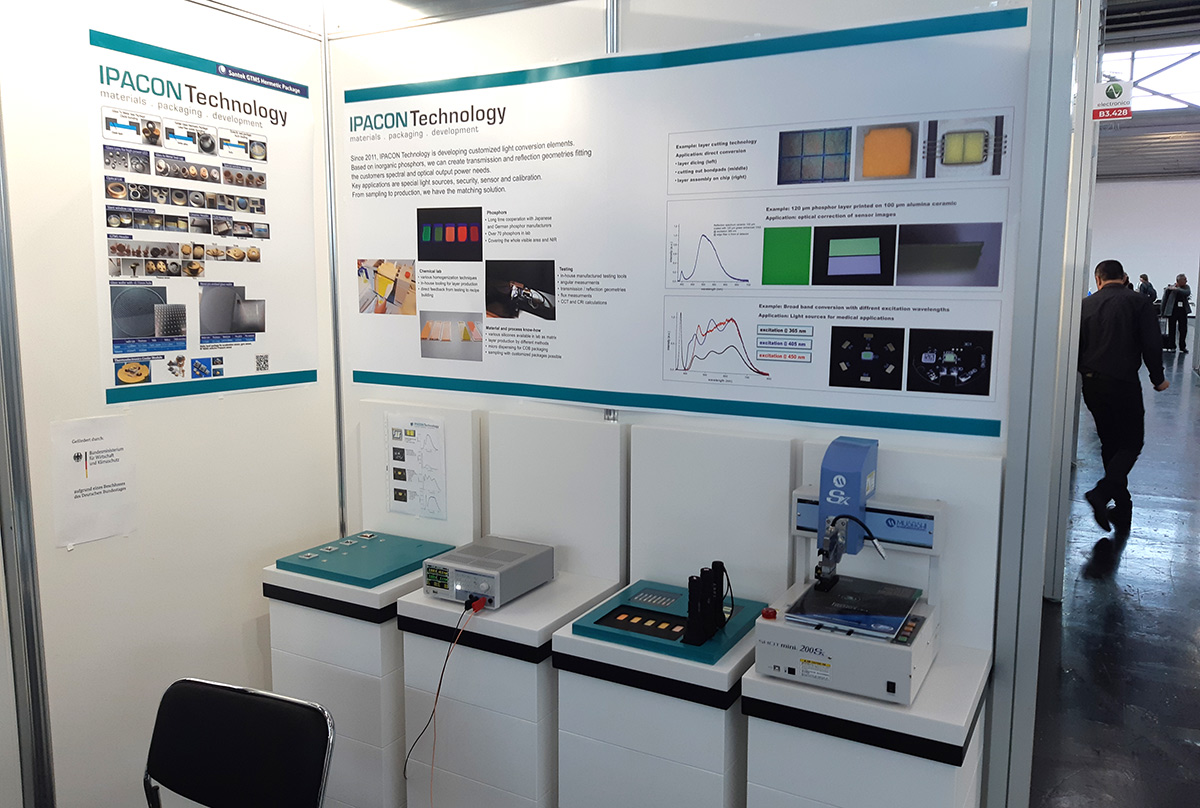 IPACON Technology booth at the Electronica 2022 in Munich. We presented recent development of phosphor conversion elelements, using phosphor base materials and layers on glas (middle). Using three excitation wavelengths of 365 nm, 405 nm and 450 nm showed the potential of the phosphor technology in an intuitive way. On the left side, we presented Demo LEDs from our lab with different spectral features.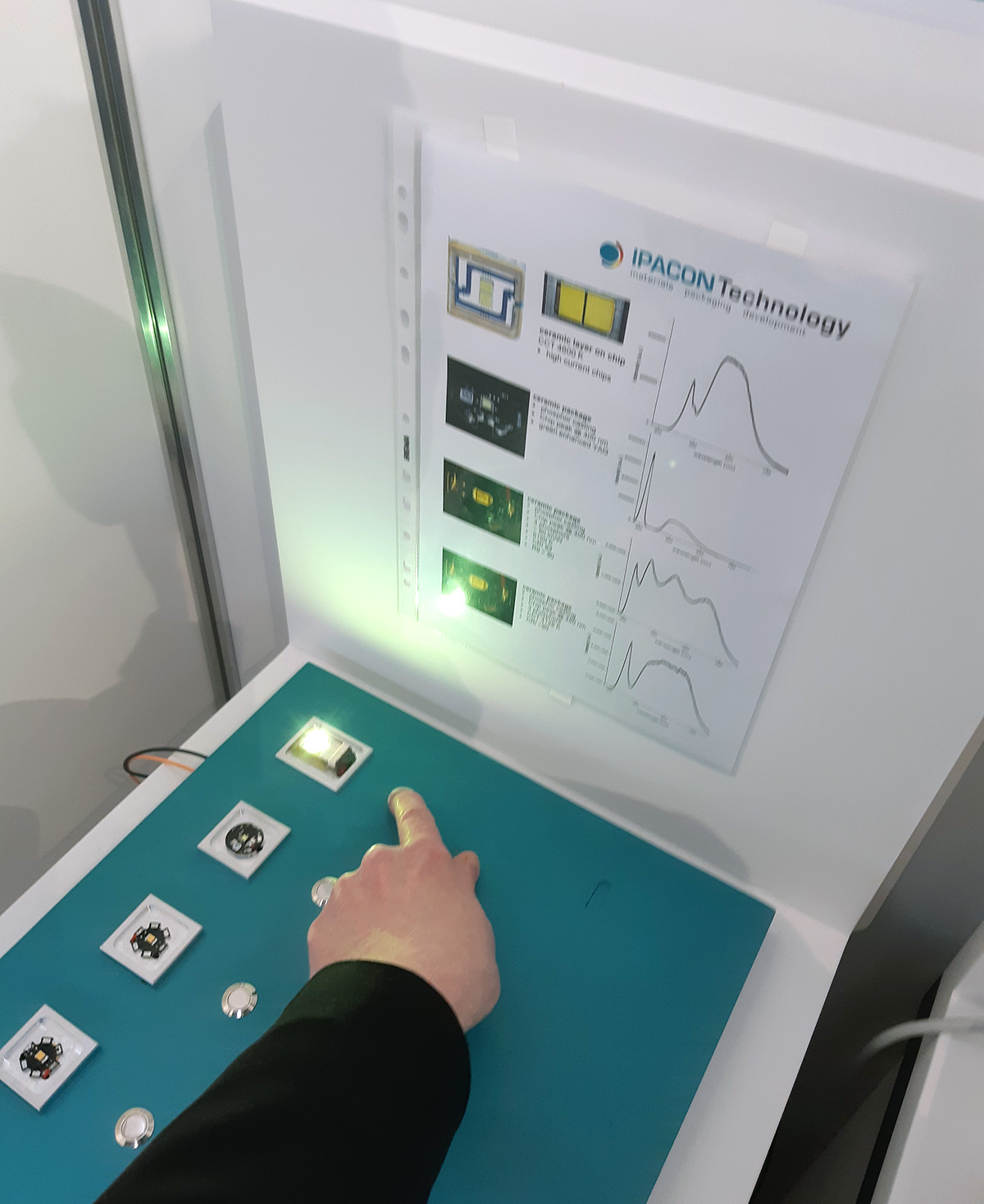 LEDs from recent development activities with different spectral emission features. All LEDs show efficiencies making them suitable for medical applications or a special light sources, even before optimization of the housing.
IPACON Technology presents its range of services at OASIS 7, 2019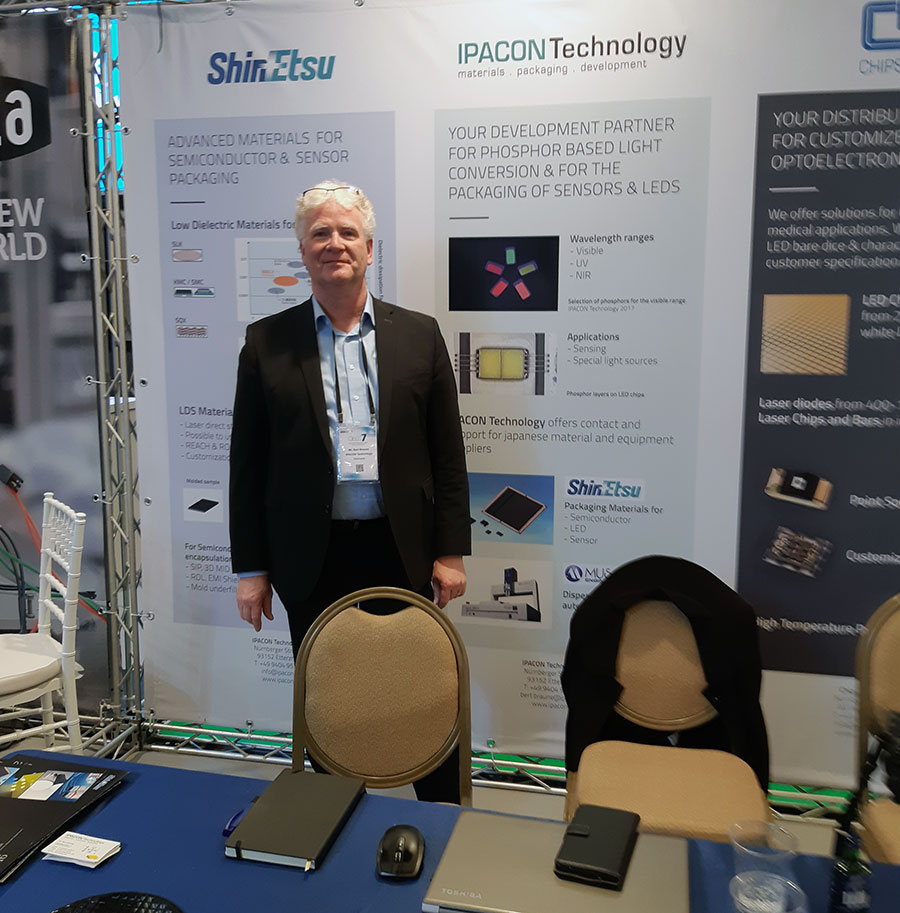 (International Conference and Exhibition on Optics and Electro-Optics, Tel Aviv, 1./2.April 2019)
In the medical technology sector, Ipacon's projects for efficiency optimization in selected wavelength ranges were received with great interest. New collaborations and projects were launched in the following months.
---
IPACON Technology presents itself successfully at Electronica 2016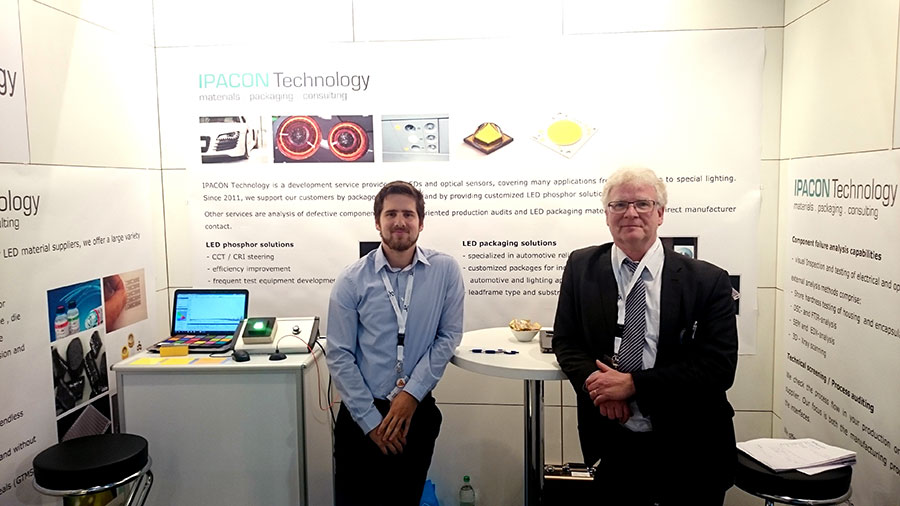 IPACON Technology used the leading trade fair for microelectronics for the first time this year as a presentation platform as part of the joint stand "Innovation Made In Germany". The presented development work in the field of customized phosphor systems for LEDs as well as the general development activities in LED packaging met with great interest. In addition, many interested parties were also able to inform themselves about Shin-Etsu's materials as well as the various available package types for LEDs and sensors.