Solving reliability problems of LEDs and optical semiconductors
For solving reliability problems, we offer following approaches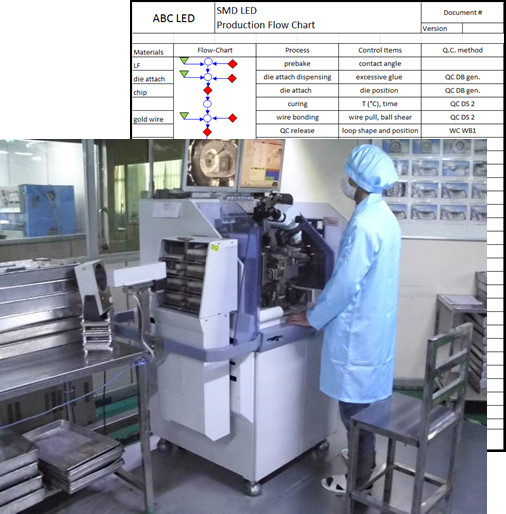 Chip, wire and other packaging related failures identification by:

visual inspection, electrical & optical parameter testing

in detail packaging analysis by
- DSC, Shore hardness testing
Our competency is not only to identify the failure, but to offer a material or process solution based on long years of development experience and direct supplier contacts.

Technical audits and process check
The root cause finding of reliability problems may require an in detail check of the manufacturing process.

We look into the process at your manufacturing site or at your supplier. From the incoming materials warehouse to the packing of finished goods, we take a close look into every process step. Long time experience enables a fast identification of the problem related process step.
- technical oriented process screening
- process auditing according VDA 6.3 on your request
On demand, we support the implementation of improved processes.