Customized Phosphor solutions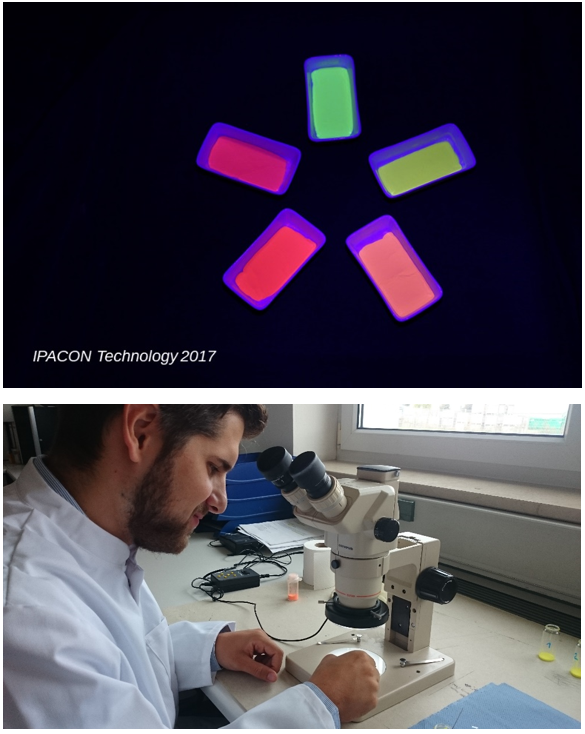 Development of customized phosphor solutions
The properties of white LEDs vary by their target markets, for example:


high efficiency in lumen per electrical watt
narrow color distribution in production, optimized yields
special spectral requirements for medical lightsources, for the lighting of day and night shift workplaces or thermal robustness of laser induced white light sources
combinations with infrared emission

Todays available phosphor classes can fulfill the customers requirements by an optimized phosphor system. Such a system may be, however, not available on the market.

IPACON develops optimized phosphor combinations for all kinds of LED packages and conversion types, for thin layers as well as for volume conversion. We are familiar with all major application methods such as volume casting, sedimentation, spray coating or film application. 17 years of experience in LED light conversion by phosphors together with our own lab facilities provide fast development of customized solutions. By the cooperation with major phosphor manufacturers in Europe and Japan, we can include all existing phosphor classes in the development process.

Together with local universities, we offer also bachelor or master thesis, depending on the customer situation.